Free Webinar — Coronavirus: Praying For America and the World
We all know our country and our families will only survive when God's people pray. But the number one question I am asked is, "How do I effectively pray in situations like this?" Unfortunately, almost everything we have been taught about prayer and intercession is based on an Old Covenant model. When Jesus was raised from the dead, everything about prayer changed! To continue to pray based on an Old Covenant model is to exclude Jesus from our prayer life!
When Jesus taught us to pray, He clearly identified some things we absolutely should not do. Unfortunately, almost everything we are taught about prayer contradicts what Jesus taught. New Covenant prayer is not an attempt to get God to act. New Covenant prayer is when God gets us to act and use our authority. Dr. Jim will answer practical questions in this live, interactive session that will completely transform your prayer life.
[lgc_column grid="50″ tablet_grid="50″ mobile_grid="100″ last="false"]
Prayer doesn't work when:
Fear instead of faith is our motivation
I'm begging God for answers
I simply try to follow a formula
I'm asking God to do what He's already done
I don't know the answer before I ask
I put more focus on fighting the devil than trusting God
I pray without absolute confidence in the outcome
Our faith is based on anything other than the finished work of Jesus
[/lgc_column][lgc_column grid="50″ tablet_grid="50″ mobile_grid="100″ last="false"]
He will show you how to:
Know, pray, and experience the perfect will of God every time
Stay in peace as the solutions are manifesting
Pray the solution and not the problem
Pray and know the outcome from the beginning
Have intercession and avoid spiritual manipulation
Effectively intercede for family, friends and the world
Experience new confidence to transform your own lives
Move in the Spirit through prayer
And much, much more
[/lgc_column]
In the early 1980's Dr. Jim Richards was part of the international prayer revival that influenced the entire world. During that time, he authored The Prayer Organizer, a biblically-based tool to develop a strong personal life of prayer and intercession. Thousands of believers around the world have testified to the transformation they experienced in their prayer life by learning and applying the principles of New Covenant prayer.
""When you fall into various trials… ask of God, who gives to all liberally and without reproach, and it will be given. But …ask in faith, with no doubting," Ja 1:2-8.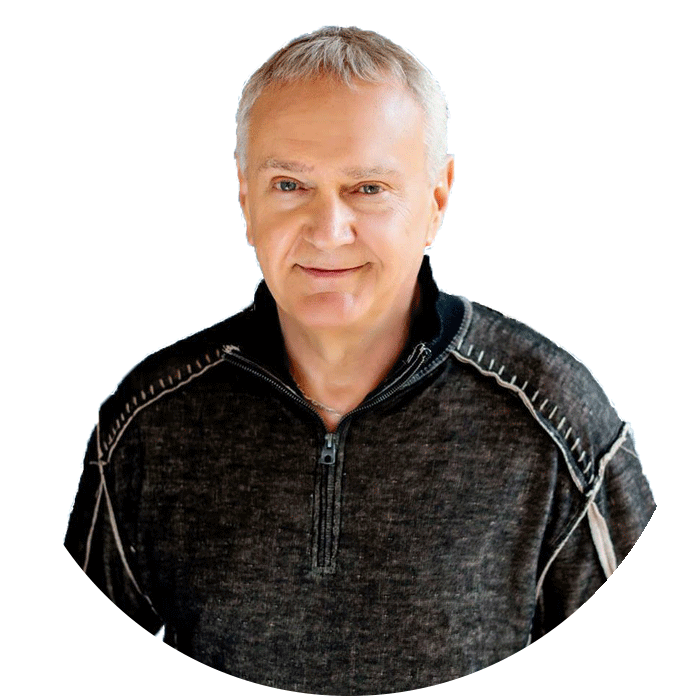 Dr. Jim has preached the gospel around the world. In many of those countries, he faced the very real threat of death by disease, extreme weather, death threats from Satanists, religionists, and even military forces. In each of these situations, he was able to continue in effective ministry and escape danger by applying the biblical principles of New Covenant prayer!
Join me and thousands of other believers from across the globe, and together we will influence the entire world from our place of prayer. We will apply Jesus' teaching and example of authoritative prayer! Together, we will change the world by yielding to the power of God that first changes our own heart, then the world!