Hello! I'm Jim Richards.
I've trained and consulted with leaders in ministry, business, and politics for almost fifty years. I have coached people from every walk of life to discover the biblical process for enjoying life to its fullest! A few years ago, I felt led to adjust my personal mentoring program that is available to believers from every walk of life. The result has been Ultimate Impact!
BONUS: Magnet Therapy Workshop
Register for the Ultimate Impact Heaven on Earth Life Transformation Workshop by Thursday, April 29th, and attend the special online Magnet Therapy Workshop on May 1st and May 8th at no additional charge!
In just a few weeks, I will be opening the door for new people to participate in what could be the most empowering life transformation you've ever experienced.
Jesus often referred to The Kingdom of God. In fact, nearly everything He taught while here on earth was about the Kingdom of God. For centuries the Church thought the Kingdom of God was referring to being saved. Now we know it is much more than the born-again experience!
In John 3: 3, Jesus tells us that being born again makes us capable of perceiving and entering this realm called The Kingdom of God. So what is the Kingdom of God and why would I desire to enter?
The Kingdom of God is an internal realm that one enters through the door of their heart. It is a realm whereby a believer experiences deep intimate awareness of God. It is in this realm where we access all the resources of God and experience the abundant life!
Not every believer is experiencing the abundant life. Many believers are deeply discouraged because religion told them they would have a great life once they got saved. Sadly, millions have gotten saved; they know their sins are forgiven; they know they'll go to heaven when they die, but in this life, they are defeated and oppressed!
Jesus laid out a simple, clear process for entering the Kingdom and living an abundant, victorious life. It's not about working and earning it; it's about following Jesus' teaching and receiving the Kingdom as part of your inheritance.
Just imagine:
Having a constant abiding awareness of Christ in you
Experiencing God's wisdom and leadership in every area of your life
Knowing you have access to all God's resources
And a lot more
My next Ultimate Impact Coaching program will equip you for all this and more!
I have worked with substance abusers, PTSD victims, depression, and many other serious and destructive life issues in my personal ministry. Currently, our team works with ministry leaders and believers around the world to help them develop and fulfill their God-given destiny. I have seen people with every imaginable limitation connect with God and develop their hearts to live their dreams!
Most believers are good people earnestly seeking God but not experiencing what God promised. Why?
The Missing Ingredient!
The Bible doesn't tell you to simply get the right information. It tells you to believe the truth in your heart. The modern church has almost entirely left the heart out of God's equation! Most believers have a lot of great information, but they've never experienced what I call the 18-inch conversion: transforming the information in your head to a belief in your heart!
When you write God's Word on your heart:
It changes your sense of identity
It immediately empowers you to live what you believe
You experience the supernatural power of permanent, personal, painless, effortless, transformation!
In my Ultimate Impact coaching program, I employ all the Biblical components available to write God's Word on your heart!
Please consider this to be your personal invitation to join me and people from all around the globe to transform your life forever!
On Saturday May 15th
We will launch our next Coaching Workshop
UNVEILING THE MYSTERY OF GOD'S KINGDOM
Discovering Jesus' teaching for experiencing Heaven on Earth
Living above the circumstances
Learning to use our authority the way Jesus modeled and taught
Identifying and implementing the one Biblical law that undergirds all of creation
Here's what you get
Every week there will be a live, online coaching event where you will join people from all over the world making this journey
– You will have the opportunity to ask questions
– There will be live online input from hundreds of other believers

You will become part of a community of believers
– You can share your experiences
– Group members share testimonies and personal experiences that encourage and empower the entire group

Every week you will participate in a Life Lesson where you implement what you learn
You will receive books and audio messages designed to equip and support you in this journey
We will follow the biblical process for writing God's truth on your heart!
The Apostle Paul said, …the kingdom of God is not a matter of talk but of power. (1 Corinthians 4:20, NIV)
For decades I was paid over $1,000 per day to teach these truths to churches and businesses. Now I have a way, through Ultimate Impact, to provide the same quality of training to you for only $29.99 per month. It is my passion to equip every believer to enjoy the promises of God in every aspect of their life.
I look forward to seeing you on May 15th at 10 AM (CDT).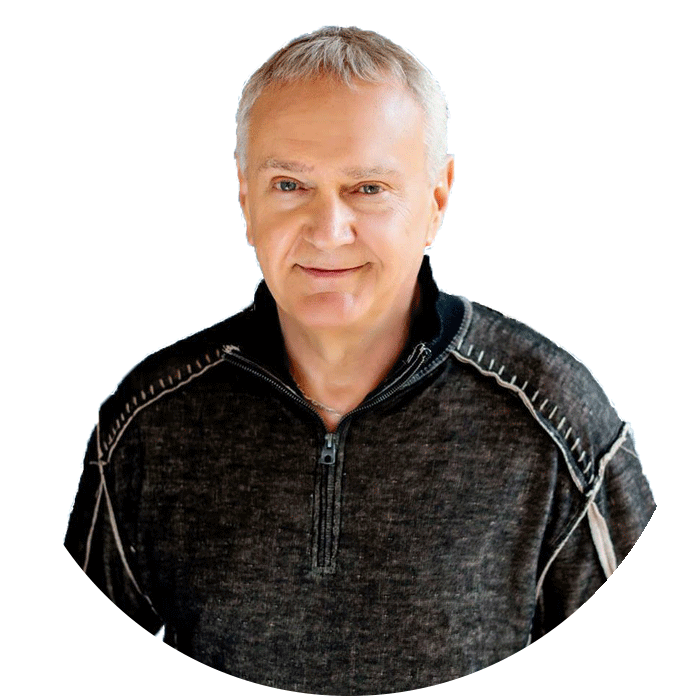 About Dr. Jim
Dr. Jim combines spiritual truth, Biblical Health principles, scientific concepts, and human intuition into a philosophical approach that aligns spirit, soul, and body, resulting in incredible health, emotional, financial, and spiritual breakthroughs.
He holds four advanced degrees in Theology, Alternative Medicine, Human Behavior, and World Evangelism. This training, plus nearly a half-century of personal ministry, counseling, pastoring, coaching, teaching, consulting, and motivational speaking, gives him the ability to communicate very complicated issues in the most practical, easy-to-understand manner.
Dr. Jim is also an entrepreneur who has built several successful businesses, including contracting, real estate, marketing, and personal coaching. As a national best-selling author, Dr. Jim Richards has written more than 20 books that have sold millions of copies around the world.
He will bring a lifetime of resources and experience to you.

Follow Those who by faith and patience inherit the promises (Hebrews 6:12).
As servants of God, we are called to make believers whole by the love of God, and then equip them to serve!
Over the last half-century of ministry, I have found that most people can live their destinies if we help them heal their hurts and come to believe they are who Jesus says they are… This doesn't happen by merely listening to sermons. This happens by making a journey into discipleship.
After years of personal coaching, I wanted to find a way to help those who wanted to walk with God while fulfilling their dreams. A few years ago, I made adjustments in my personal coaching program and tailored it for use in a group. I started what we call Ultimate Impact: a personal coaching program! Thousands of believers from all around the globe are making an incredible journey with Jesus!
Please consider this your personal invitation to join me and people from around the world in Ultimate Impact: my Personal Coaching Program!
Enrollment is CLOSED
Sign up for notices for the next session, coming soon!