Registration is currently closed.
Thank you for your interest. Please keep an eye on your email.
In this Ultimate Impact Coaching program
We will discover what the Bible reveals as
The Path of Life
where there is no death or destruction!
Religion has led us to believe operating in faith and experiencing the abundant life is hard, demanding, and filled with tests and trials.
Here's the question we must ask ourselves; "Since the Bible says just the opposite, are we willing to believe the Bible?"
What if you suddenly realized there is a way to walk with God and live in His promises that was easier than you ever imagined? Would you want to walk that path? Would you be willing to study to discover this way? Or, would you keep doing what you're doing?
This is your chance to adjust your trajectory and land in the middle of the best life possible!
The Bible is filled with mysteries. They are like maps that lead to a hidden treasure. The difference is our treasure is a life of peace and joy.
Here's what you get
Every week you get to participate in a live, online coaching event
You will join people from all over the world making this journey
You will have the opportunity to ask questions
There will be live, online input from hundreds of other believers
You will have the opportunity to share insights
You benefit from the insights and testimonies shared by the group
If you're unable to participate in the live event, you can view it at your convenience
You become part of a community of believers
You can share your experiences
Present your questions to the group
Share testimonies that encourage and empower the entire group
Every week you will participate in a personal Life Lesson where you:
Implement what you've learned
Develop strategies for moving forward
Move into deeper insights
Support Material
Books, audio messages, or support material, designed to equip and support you in this journey will be put in your Dashboard at no extra cost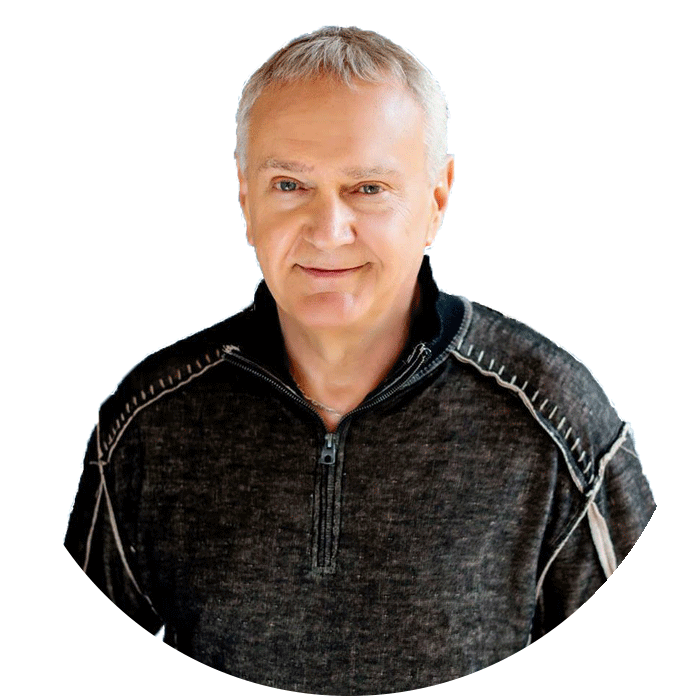 About Dr. Jim
Dr. Jim combines the Word of God, biblical health principles, scientific and medical concepts into a Biblical approach that aligns spirit, soul, and body, resulting in incredible health, emotional, financial, and spiritual breakthroughs.
He holds four advanced degrees in Theology, Alternative Medicine, Human Behavior, and World Evangelism. This training, plus nearly a half-century of personal ministry, counseling, pastoring, coaching, teaching, consulting, and motivational speaking, gives him the ability to communicate very complicated issues in the most practical, easy-to-understand manner.
Dr. Jim does not teach from theory. He has used the principles he teaches to build several successful businesses, including contracting, real estate, marketing, and personal coaching. As a national best-selling author, Dr. Jim Richards has written more than 20 books that have sold millions of copies worldwide.
He will bring a lifetime of resources and experience to you.
Follow Those who by faith and patience inherit the promises (Hebrews 6:12).
As servants of God, we are called to make believers whole by the love of God and then equip them to serve!
Over the last half-century of ministry, I have found that most people can live their destinies if we help them heal their hurts and come to believe they are who Jesus says they are… This doesn't happen by merely listening to sermons. This happens by making a journey into discipleship.
After years of personal coaching and counseling, I wanted to find a way to help those who wanted to walk with God while fulfilling their dreams. A few years ago, I made adjustments in my personal coaching program and tailored it for use in a group. I started what we call Ultimate Impact: a personal coaching program! Thousands of believers from all around the globe are making an incredible journey with Jesus from believer, to disciple, to servant, to leader!
Please consider this your personal invitation to join me and people from around the world in Ultimate Impact: my Personal Coaching Program!